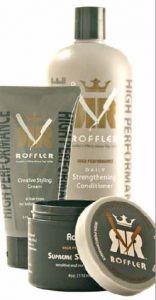 The Roffler Razor Cutting Method is a total approach to hair design using a razor to shape, correct and design the hair in its natural form.
The Method focuses on understanding and mastering every step in the process of hair cutting and design with precision cutting and texturing with superb balance.
The Method truly defines the professional's skills in styling and finishing the cut.