Burton Hills Family Hair Center in Gastonia also has a dedicated Nail Salon providing the very best in manicure and pedicure services.  We offer a full line of services and we'll take great care of you and your nails.
Call 704-866-9168 for Teresa at Ext. 122 today to make an appointment.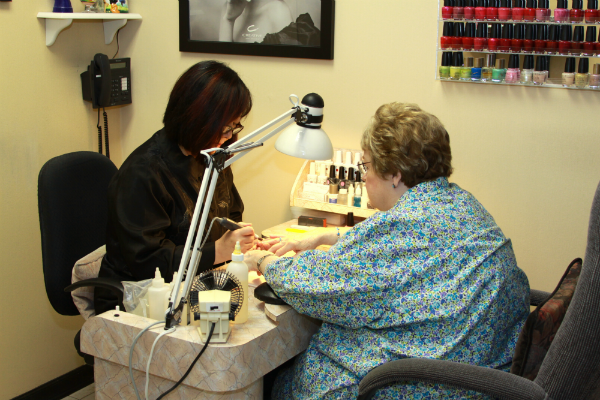 The Burton Hills Family Hair Center Nail Salon in Gastonia is one of the finest and most professional around.  We pamper you like royalty and you will walk out with the best manicure or pedicure you've ever had.
Our nail salon instruments are sterilized for every customer so you never have to worry.  We also offer the best products to keep your nails in great condition.