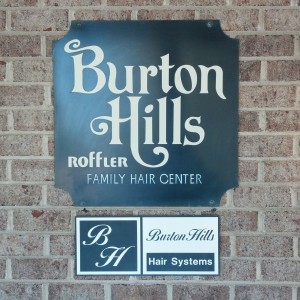 ---
The place to go for the latest looks in Hair and Nails.
We offer Hairstyling, Coloring, Perms, Nails, Waxing and the best and most affordable Award Winning Hair Replacement.
---
Burton Hills Family Hair Center was started by Robert and Mary Hayes in 1983 in Gastonia, NC with an emphasis on operating as a  family oriented, family friendly salon.
Robert and Mary are both Certified Hair Technicians and receive additional education on an on-going basis ever year in order to stay up to date on the latest styles and technology to serve their customers in the best way possible.
Voted "Best of the Best" in Gaston Gazette's Readers Choice Award and featured in Inspire Magazine, Sophisticate's Hairstyling Guide, as well as Olympic Award winning stylist with 19 professional stylists, nail technicians, and hair replacement specialists on staff to meet all of your needs.
Burton Hills Family Hair Center's mission is to serve and please you to the best of our ability and guarantee your satisfaction.
Give us a try, you won't be disappointed.  We'll be looking forward to your visit.